The infrastructure of your institution starts with culture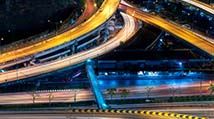 Often unseen, corporate culture is your essential power supply that keeps everything moving full speed ahead. And like technicians who conduct an energy audit, or engineers who design bridges, you need to ensure your institution is fit from the inside out.
Here are three ways to ensure your infrastructure supports a powerful financial future.